Find An Obituary
Help remember your loved one with a thoughtful memorial, honoring the story of their life and family, as well as obtain details on their funeral arrangements. Click below to view our obituary listing.
Join the Mailing List
When an obituary is published to our site, we will notify you by email. This service is free, and you may unsubscribe at any time.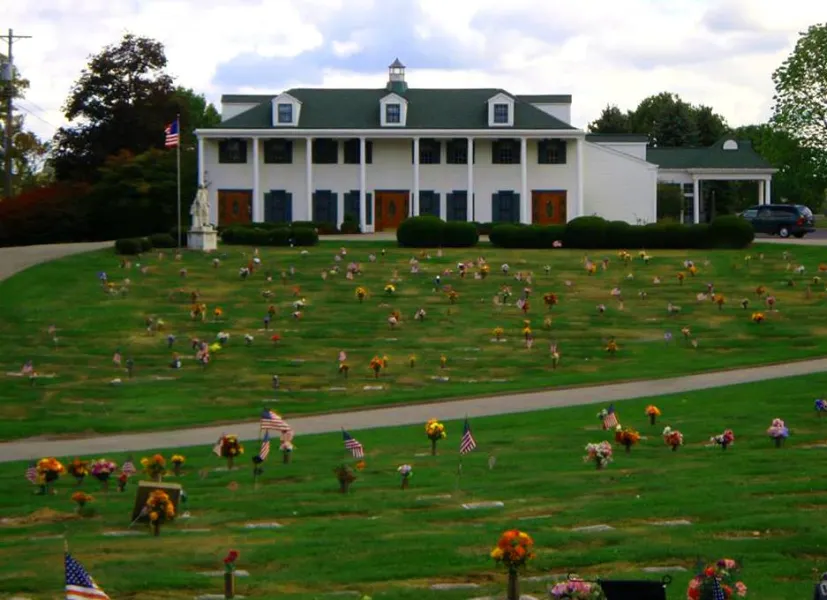 Glenshaw's Trusted Provider Of Funeral, Cremation & Burial Services

"Eloise B. Kyper Funeral Home is located on the grounds of Mt. Royal Memorial Park, which has served the North Hills section of Pittsburgh since 1901. Having a funeral home on cemetery property allows us to control costs so we can offer affordable pricing." — Funeral Director & Manager Geoff Richter
Of the many arrangements made after losing a loved one, the first is the selection of a funeral home. Our staff can help create a beautiful tribute and provide guidance and suggestions on the many decisions made when planning a funeral, cremation, memorial, celebration of life, and/or burial service. We take pride in meeting the specific, and sometimes unique, needs of each and every family. Please use our website to learn about the funeral, cremation and permanent memorialization services we offer, as well as our pre-planning and grief support resources.
If you have any questions or concerns, please contact us at anytime. We are here to help you!
Plan Ahead
Advanced planning is a thoughtful and considerate act that your loved ones will truly appreciate when the time comes.
Customized Tributes
Customizing the service for your loved one allows you to truly honor their memory with unique and personalized details.
Testimonials
The staff at Kyper's is outstanding. I met with them while my mother was terminally ill and made the adjustments to her pre-paid services to be in agreement with her last wishes. Everything was explained in detail and they are very personable. I have no hesitation recommending Kyper to everyone. They listen to you and provide you with information and the legalities of everything. Great people.
Donna Snyder
The home is beautiful, the staff is exceptional and they really are able to accommodate any needs or requests.
The Family of Francis Pail
I would highly recommend your funeral home to anyone who asks me. Everything was taken care of... the feeling of "I don't have to worry about anything"
The Family of Catherine Murphy
They made everything easy during a stressful time and showed great kindness and patience
The Family of Peggyanne Hickey
Everyone was kind, professional, and helpful. In the future, I would be pleased to recommend and use Kyper Funeral Home again.
The Family of Salvatore Certo